Manufacturing and Additional Industries
Build In-Depth Knowledge, Insight and Industry Acumen
PSI has developed close partnerships in manufacturing, oil and gas, retail and consumer goods to help you meet all your industry needs.
Manufacturing
The manufacturing industry faces severe challenges from globalization and market volatility to increasing client demands, shrinking margins and more.
Oil, Gas and Utilities
While the demand for oil, gas and other forms of energy grows, the supply is subject to ever more challenging geopolitical issues. Understanding the energy industry and the challenges it faces is critical to success.
Retail
Retail supports one in four jobs and is a vibrant and ever-changing industry. Growth comes from new sales channels, new markets, new products and better use of technology. Understanding retail clients and their challenges are critical to your professionals' success.
Consumer Goods
The Consumer Goods industry is undergoing tremendous change. Consumer goods companies are exploring growth opportunities in overseas markets, competing with retailers' private label brands and maximizing profitability with better technology use. Understanding the industry and the challenges facing companies in this industry is critical to success.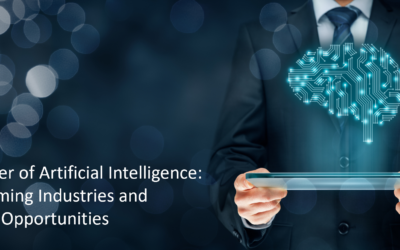 Artificial Intelligence (AI) is no longer confined to science fiction; it's a reality that is shaping our world in profound ways. Although there isn't a universally accepted definition of AI, it's...
read more