Performance Support Tools
Empower Learners, Save Time and Improve Results
People are most interested in learning the moment they need information.
Our tools complement formal training and range from off-the-shelf solutions to customized solutions designed to improve performance while reducing the time it takes to learn about a topic. PSI's performance support tools reinforce and support formal training, so your professionals can:
Quickly learn about or gain a more in-depth knowledge of topics
Prepare for executive meetings
Build credibility
Stay up-to-date on current trends and challenges
Performance Support Tools
We offer a variety of off-the-shelf and custom performance support tools, including:
Enablement services

Quick reference guides

Infographics
How-to videos

eBooks

Learning portals

Process maps

And more…
An Example of Our Work
Client Goal: 
A large technology company wanted to create value chain maps across 24 industries to help their sales professionals understand the key issues, trends, KPIs and executives within each industry.
PSI Solution:
We used our in-depth industry knowledge and instructional design capabilities to develop an interactive performance support tool that was easy to use and highlighted each industry's important aspects.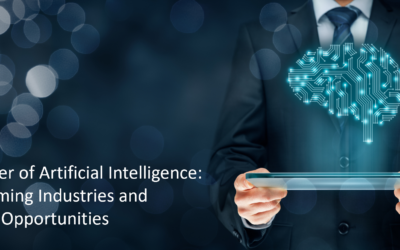 Artificial Intelligence (AI) is no longer confined to science fiction; it's a reality that is shaping our world in profound ways. Although there isn't a universally accepted definition of AI, it's...
read more